This website is in english, but due to a lot of french readers, some readers comments are in french. The official language of this site and of the comments is english, still.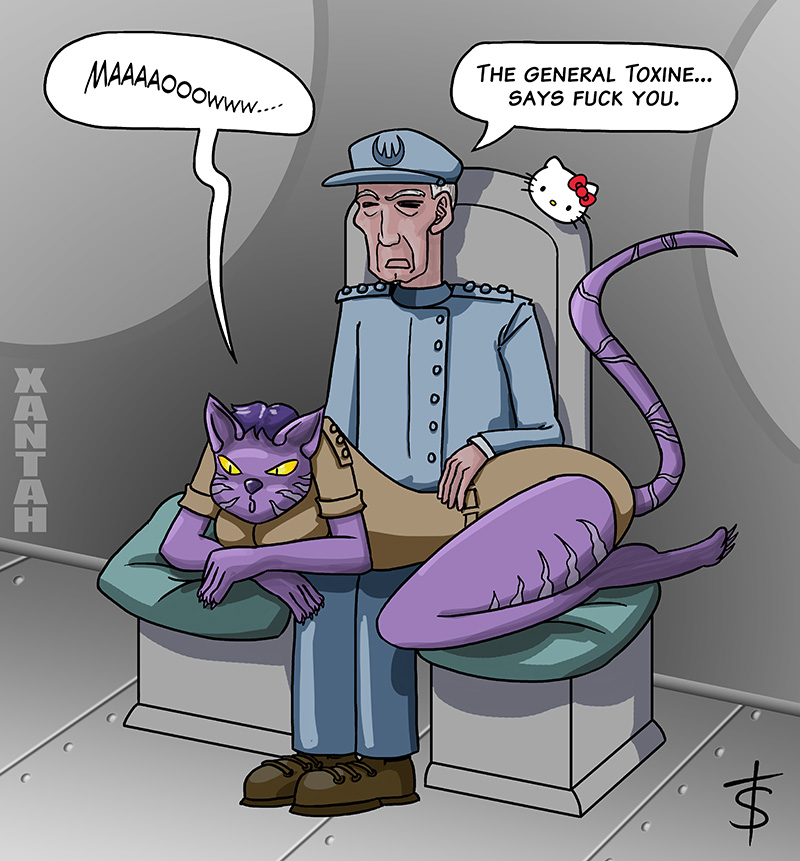 In order to be more occuratly indexed, the texts of the strip are written in this hidden div.
maaaaaooooow....
The general Toxine... says fuck you.



Miaaaoouuuu....
La générale Toxine... vous emmerde.
Readers comments:
2017-09-16 02:29:06
pigeta
mort au chatons
2017-09-16 09:28:05
cauhein
Et t'as pas pu t'empêcher d'y mettre des boobs.
Alors qu'il était clair que l'ashate Toxine tenait plus du chat angora que du khajit, créature humanoïde donc inférieure.

Mais je vois qu'il y a déjà ma réponse sur la page.
Salagir's answer:
Ah ah ah, clair ! :)