This website is in english, but due to a lot of french readers, some readers comments are in french. The official language of this site and of the comments is english, still.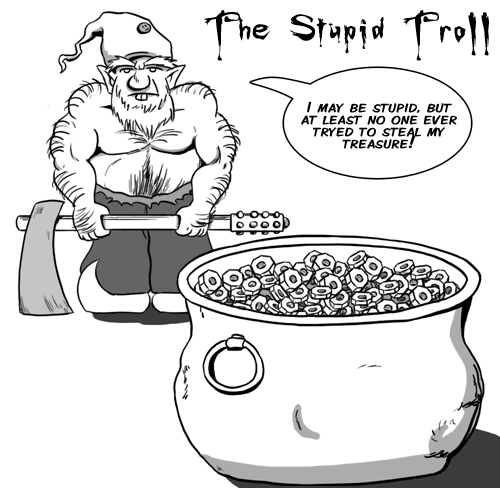 In order to be more occuratly indexed, the texts of the strip are written in this hidden div.
I may be stupid, but at least no one ever tryed to steal my treasure!



Chui ptet con mais au moins personne n'a essayé de voler mon trésor !
Readers comments:
2005-08-01 03:08:58
/nod
Oddly funny. haha
2005-08-02 04:27:29
Zolem
Sad sad sad. Bill Gates is the 5th most evil being in existance, the devel just beating him for the number 4 spot, with China still in third. Top 2 is a tye between Terorists and Michle Jackson.
2005-11-12 05:07:22
Arokh Fithos
So true in so many ways