Ce site est originellement un site en anglais. Les strips sont traduits en français et les commentaires en français sont acceptés, mais pour le reste, internationalisez-vous :)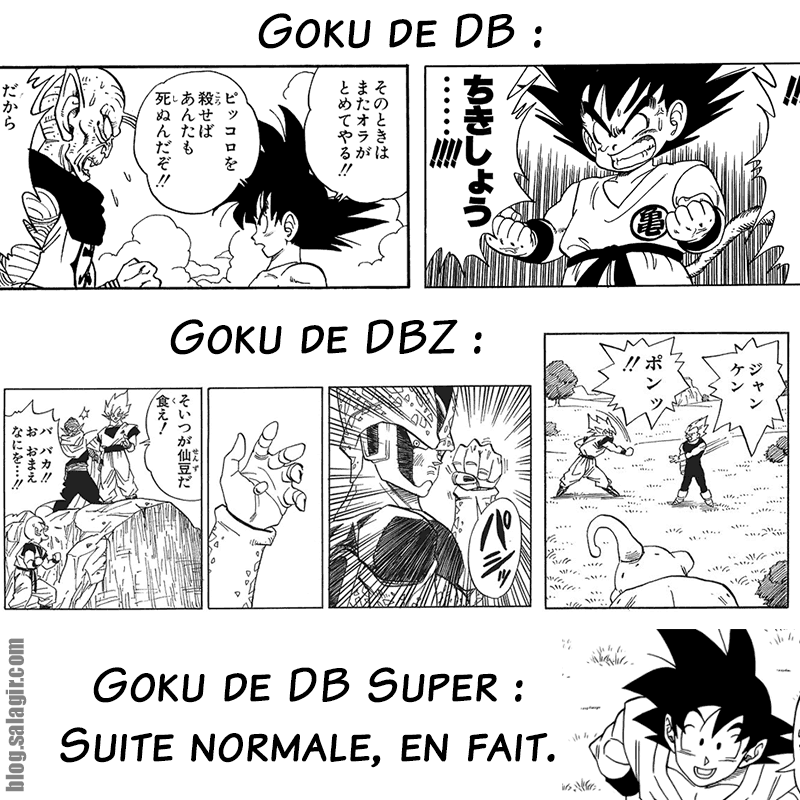 In order to be more occuratly indexed, the texts of the strip are written in this hidden div.
Goku of DB
Goku of DBZ
Goku of DB Super
Actually logical evolution.



Goku de DB
Goku de DBZ
Goku de DB Super
Suite normale, en fait.
http://blog.salagir.com/749-le-goku-de-db-super-est-en-realite-tres-reussi/
Readers comments:
2021-09-13 18:15:53
Sonails
Suite normal oui, mais il arrivait a goku d'avoir des passages sérieux, et même dans ses bétises il était pas ridicules.
0 moins que vous voulez dire qu'il devient de plus en plus idiot en vieillisant :-p

Edit, après avoir lu le blog: Ah! Bah ouais c'est çà :-p.